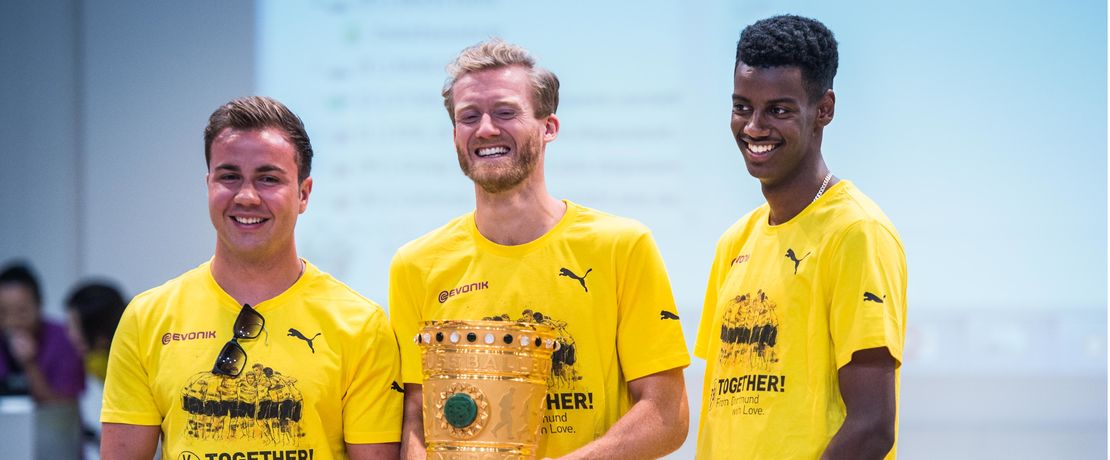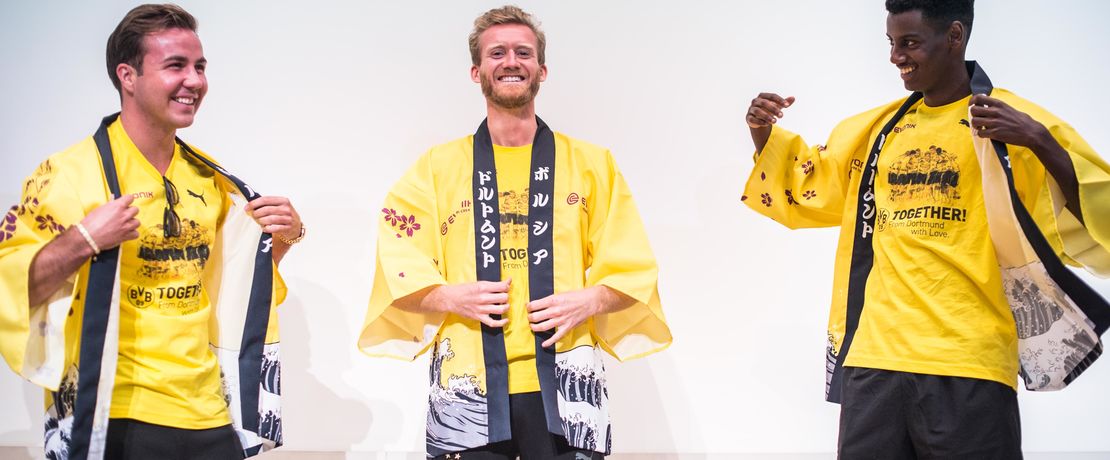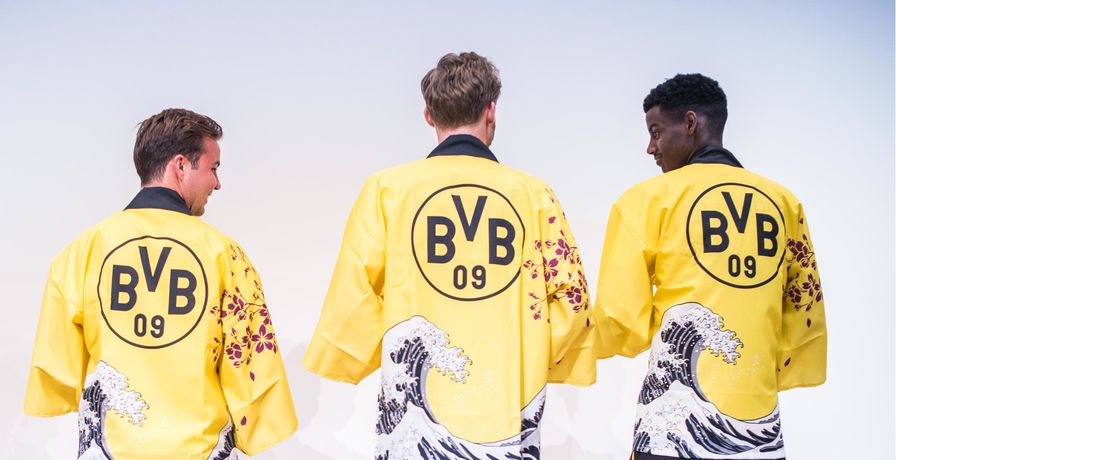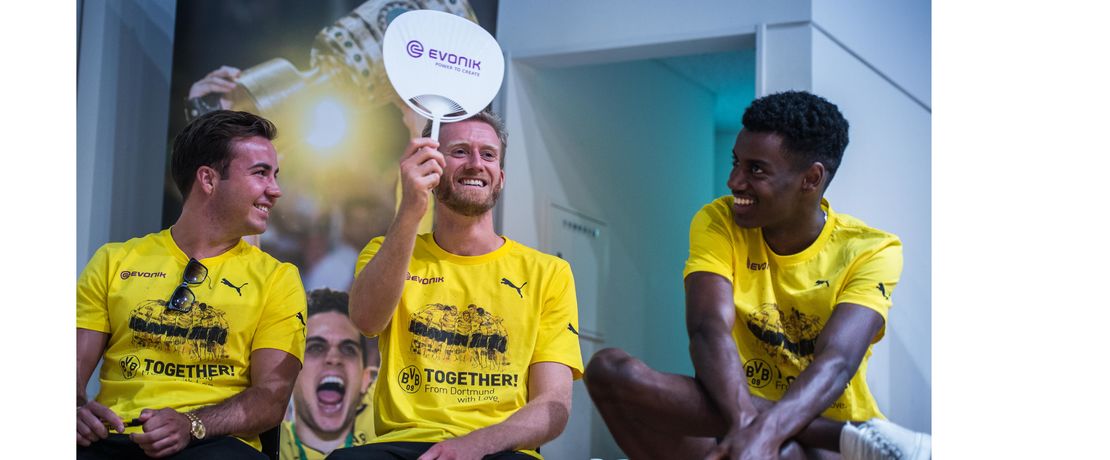 Brand Partner Borussia
BVB Asiatour 2017
Borussia Dortmund, we're Right Behind you
Asia welcomes the black and yellows! Just like last year, our brand partner BVB headed off to the Far East again. And the Evonik office in Tokyo, Japan, welcomes Mario Gotze, André Schürrle, and Alexander Isak at their employees and family event nearby their Shinjuku Headquarters office.
July 14th, 2017, Employees and Family Event with BVB Players
July 14th, 2017, -- Immediately after their arrival, Evonik Japan employees and family members welcomed 3 star players from Borussia Dortmund. They enjoyed "trivia quiz", "questions from the audiences", and "Lucky 15 balls" with Evonik employees and families.
The event took place here in Shinjuku and the three BVB players came straight from the Haneda Airport on arrival. All the Evonik Group employees and families gave an enthusiastic welcome to Mario Götze, André Schürrle, and Alexander Isak as they entered Shinjuku Cocoon Hall. The players came down the stairs of the hall slowly, smiling and waving. The hall was packed to capacity and the noise was deafening.
After a brief introduction and greetings, a "trivia quiz" was held with the focus on BVB, Germany and Evonik. Some of Evonik's BVB fans had trained especially for this event. The three players answered the questions as best they could. It was a fun and informative event with a lot of interaction between players and the audience. The winner of the trivia quiz won a pair of seats for the friendly match between BVB and Urawa Reds at Saitama Stadium on the following day.
There were many excellent questions from the audience. One child asked "how much salary do you earn?" which had everybody laughing. After the questions and answers session, the kids got to go up on the stage and get autographs from the players. They were obviously thrilled to be so close to the star players. After this special treat for the kids, it was the adults' turn to play the game "Lucky 15 Balls!"
The three players signed Evonik mini balls and kicked or threw them to the audience in the hall. Everybody screamed to attract the players' attention and hoped the ball would come their way. The excitement was infectious.
At the end of the event, Mr. Kaster, the president of Evonik Japan, presented each player with a special tailor-made "Happi" (Japanese traditional festival costume) as a token of our friendship and gratitude. The players were delighted with the surprise gifts.
Although the event passed all too quickly, the audience was fascinated by the players' kindness and friendliness and it made us want to cheer them on even more eagerly at the next day's game!
For more BVB articles....